If you're annoyed by the chromatic aberrations or purple fringing in your great photos, here's a quick and easy fix if you own Lightroom 4
1. We start of in the Develop Module and expand the
Lens Corrections
tab. Here you can find a set of sub sections and tools. You can tick off the auto corrections for the lens profile (double check that LR is using the right lens and sensor size), which is going to correct the distortion and some amount of optical aberrations.
2. If you notice some purple fringing or green/magenta, or blue/yellow chromatic aberrations, you need to switch over to the next sub section called
Color
.
First, we will need to zoom in on the photo, try to pick an area closer to the edge of the frame, where CA usually hides. You can set the zoom level to 1:2 or even 1:3 to better see the fringing colour on the pixel level.
In my example I have some CA on the edges of the white poles. All I need to do is tick off the
Remove Chromatic Aberration
option.
Here's the result.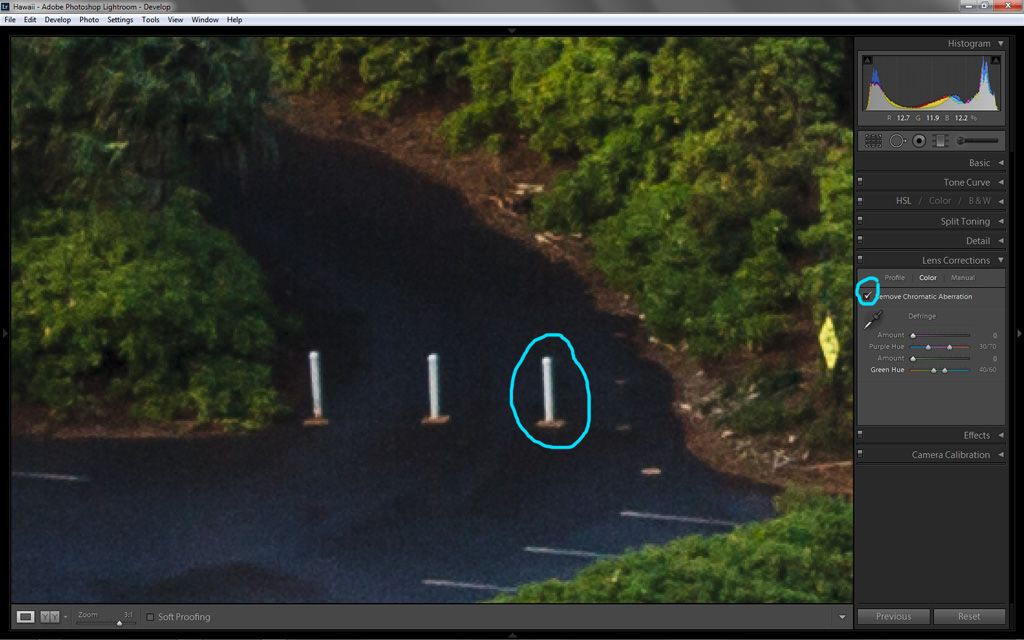 Easy, right?
3. Now, if your image is suffering from severe purple fringing, have no fear LR can tackle that too.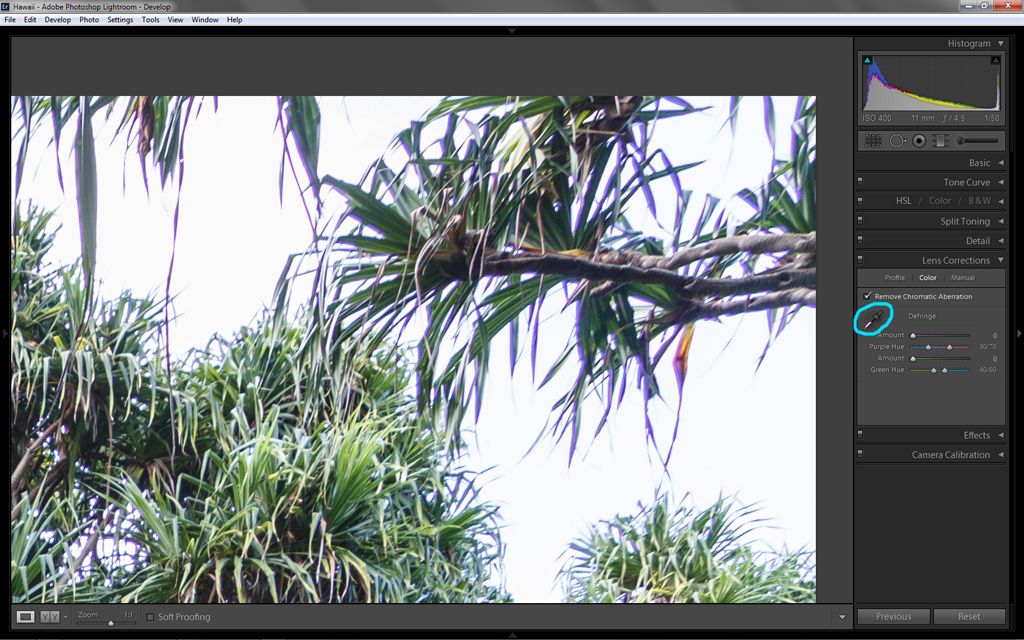 In this example we have some nasty purple fringe on the edges of leaves on bright background. Happens all the time. No worries. Just grab the
eyedropper
in the same sub section and place it over the fringe in your photo.
The eyedropper will show up as filled with the colour of the fringe (in this case: purple). Click on it and voila!
Clean as a newborn baby (pun intended for Chris)
Enjoy!