I walked over to Yonge-Eglinton back on Thursday August 26, and I thought my eyes were playing tricks on me, because this was the sight I saw: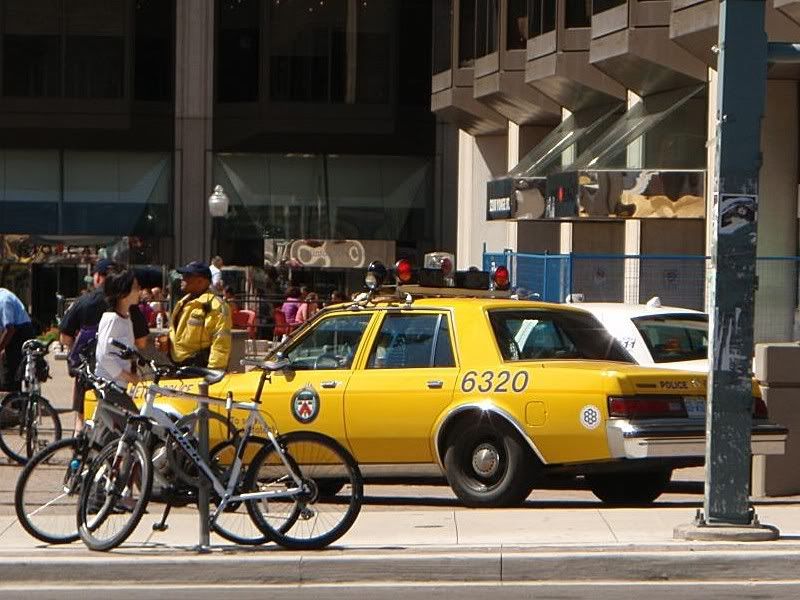 I thought I had gone back in time: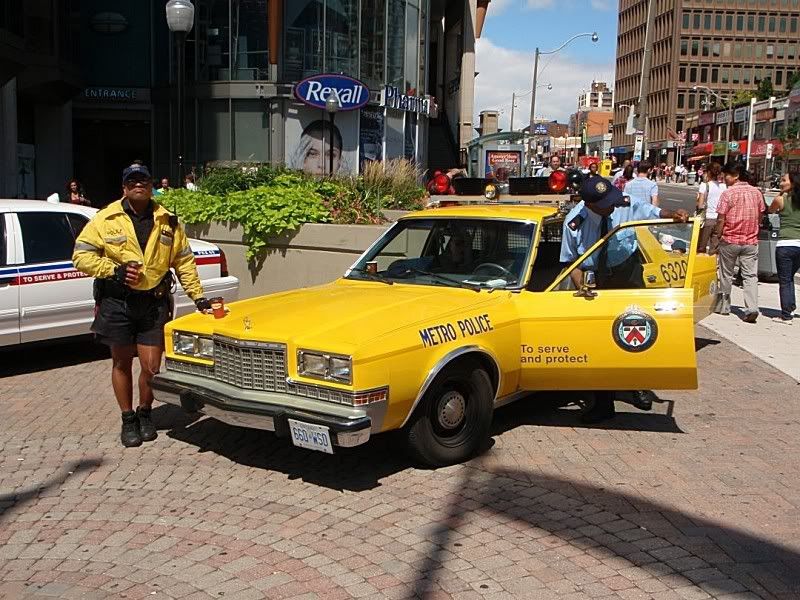 For those new to the city, our police cars used to be yellow rather than the white we have now (which you can see in the background of the above photo). They got rid of the yellow paint because of the lead content required to make it.
Actually, this was the police reaching out to the community and letting them know of a service where you can receive automatic calls to let you know what's going on in your community safety wise: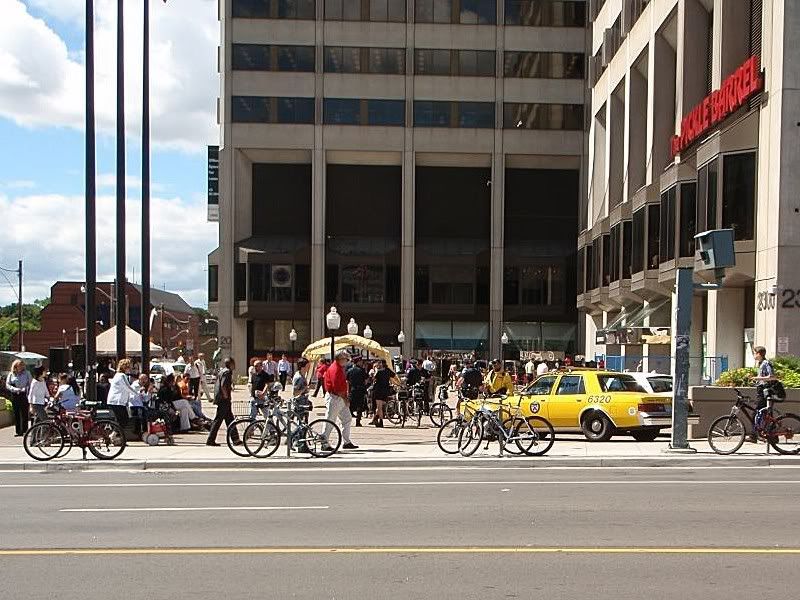 BTW, I'm not looking for comments as I took those with a P&S I was unfamiliar with (I'm used to SLRs where I control everything myself). I just wanted to share the feeling I had seeing the type of police car I grew up with, and bring back some memories.
As for the car, it's an early 80's (1982?) Plymouth Gran Fury.